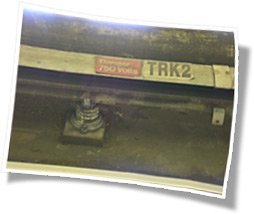 Websites exist for sharing information.
Whether it's news of your latest big product release, general info about your company or industry, or a story about your day in the park with your dog, chances are you're putting it out there for people to read. Since the days of Lycos, AltaVista, Yahoo, and, of course, Google, search engines have been a big part of that goal.
Building your site to entice search engines to index and favorably place your pages has gone from the brute-force spider-baiting methods of the late 90′s, to the… well, brute-force spider-baiting methods of the 2000′s.
SEO has become an acronym, but many SEO companies still seem focused on keyword bombing, link farming, and site "build-out." This approach does kind of work, so these guys can get away with it up to a point and sell their clients on their "success," but it usually means leaving two things behind: 1) your customers, and 2) sane, usable content.
There is a better way. It is possible to build search engine friendly sites without making your site look like a dictionary or random pile of keywords. With a little bit of time and effort, a good understanding of your site's real goals ("getting a top search ranking" is not a real goal), and some thoughtful copywriting, you can serve your customers a readable, usable site and still rank well in your target searches.
As I see it, there are two basic principles of SEO:
and create compelling, accessible, usable content, and organize it so spiders can see it.
I'll talk about these a bit more in-depth, but not necessarily in great detail–this post is merely intended to offer an overview, and perhaps a better general approach to SEO, not blow-by-blow implementation guidelines. With that disclaimer in place, let's continue…