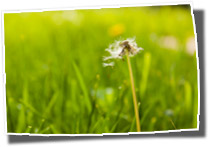 My brother emailed me the other day, prompting me to go off on a tangent about the Buddhist idea of impermanence.
He said:
"[When living on a boat] you really learn to appreciate the small things. Like grapes. They taste better when you're on a boat. Because you realize once they're gone, you don't get any more until you pull in again."
His statement illustrates one positive result of a well cultivated understanding of impermanence—because you know something won't last forever, you can appreciate it more while you have it.
Some of my older posts, like the ones about suffering and attachment or the Four Noble Truths, mention impermanence without going too deep. Since impermanence is one of Buddhism's core concepts, I thought I should give it a closer look.
(more…)